Features




Input voltage:


Lumen efficiency:

CRI:

LED chip:

Light guide plate:

LED driver:


Power factor:

Frame colour:

CCT:


Dimming:


IP grade:

Working Temp.:

Lifespan:

Warranty:




AC85-265V,50-60Hz

100lm/W

80 (customized CRI>90 can be available)

Epistar SMD2835

PMMA

Meanwell or other CE approved waterproof driver

0.95, THD<17

while, silver

3000K, 4000K, 5000K, 6000K(customized CCT available,
precise to ±100K)

Triac, 1-10V, DALI dimmable available

IP65

-40°C-50°C

50000 hours

3 years



Our advantage
● Right now a lot of suppliers can make IP65 LED panel light, but mostly by use glue to achieve it, this is easy but too risky for long time using, not suggested!

● Our IP65 panel light use rubber ring to achieve it(only the panel four side edge use a little glue), same technology as doing at LED flood light, this is the only way to guarantee a long time using.
● Ours IP65 panel light can put under water working 24 hours, achieved IP66 waterproof level.
● Choose heavy weight aluminum frame, good for heat dissipation, protect whole light lifespan.
Parameter


IP65 LED panel photos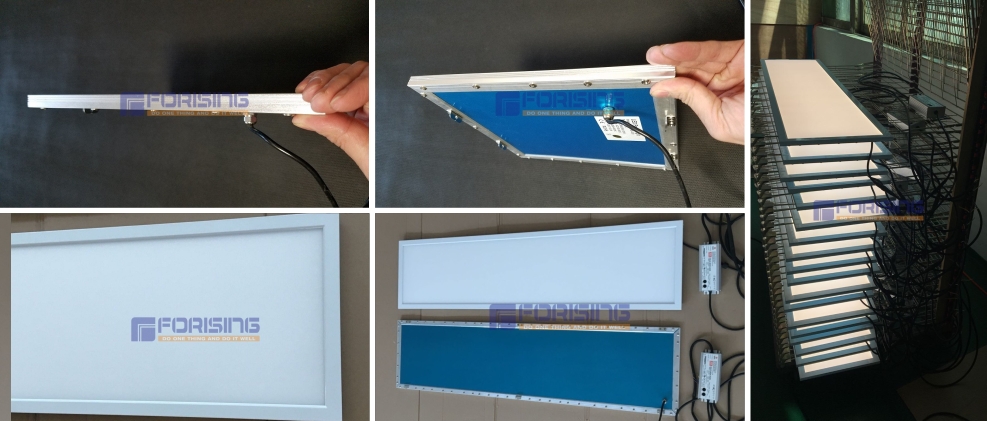 Test Report: 600x600mm,40W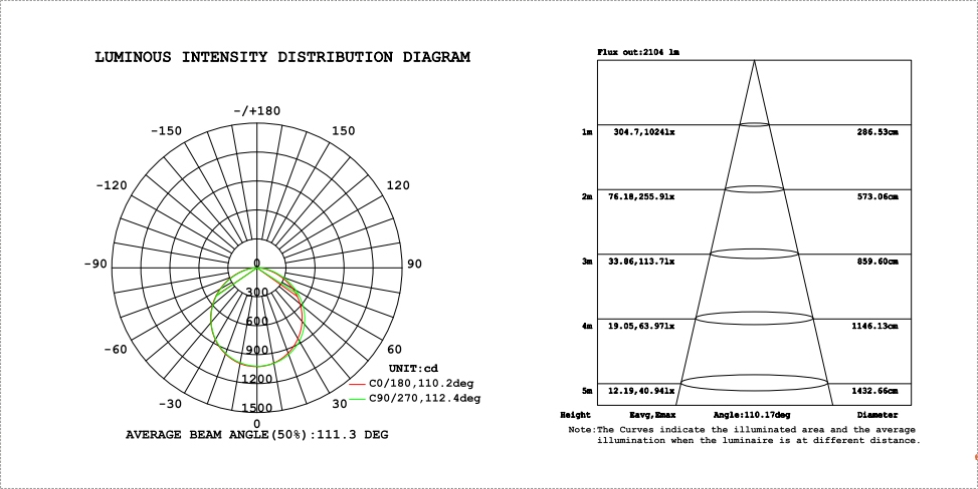 Test Report: 1200x300mm,40W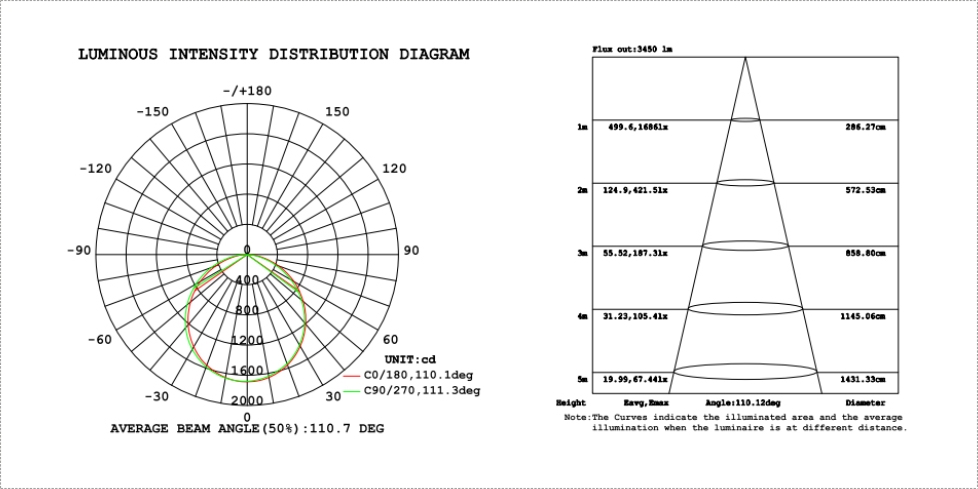 Luminous Decay Graph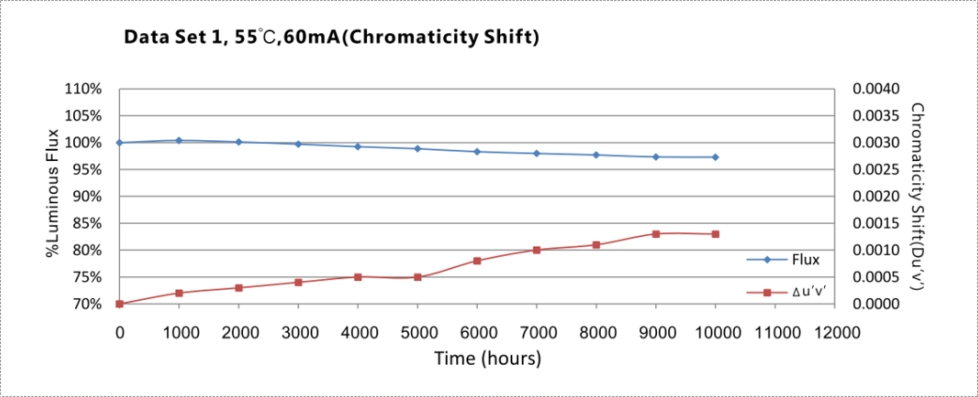 Installation
1.Recessed installation (no need accessory for LED panel)

Picture 10: Turn LED panel 45 degree against the installation square space;

Picture 11 & 12: Upward the LED Panel for installation;

Picture 13 & 14: Turn LED Panel lighting face downword;

Picture 15: Finished installation;

Remark:

1) For recessed installation, first check the size's fitting for the
panel light and the ceiling space;


2) No accessory for recessed installation;

3) Be sure all "+" and "-" are jointed correctly;

4) Be sure all screws and connects are firmly fixed.
2.Suspended installation
Step 1: Attach hanging strings on led panel lights' body
Picture 16: Take the hanging string;

Picture 17: Screw two nails to connect LED Panel with Hanging string;

Picture 18: Finished all hanging string, small size is four pieces, big size is six pieces;
Step 2: Attach hanging string to Ceiling
Picture 19: Open four φ5mm holes on the ceiling,and put holding parts inside, firmly fixed;

Picture 20: Screw the hanging ends inside;

Picture 21: Finish all screws and hanging the panel;
Picture 22: Connect LED Driver with state grid;

Picture 23: Finished installation and turn on power;






Remark:

1) Be sure all "+" and "-" are jointed correctly;

2) Be sure all screws and connects are firmly fixed.
3.Imbedded installation(spring clips)
Step 1. Cut a hole on the ceiling and the cut-size need according to the actual size of the panel light.

Step 2. Connect cable to panel light correctly ,then press the spring buckle vertical and put the panel into the hole slowly.

Step 3. Reconfirm the cut-size and the cable-connection, then put down the spring buckle and make sure the panel has been fixed stable.

4. Mounted installation
Step 1. Install the mounted steel to the ceiling first, make sure it hold tightly with ceiling, fix well each screws.
Step 2. Put the panel to the steel, make sure each side fix well, then screw it tightly.

Patent design mounted frame( smart design, quick and easy installation, 2 minutes can install one light!)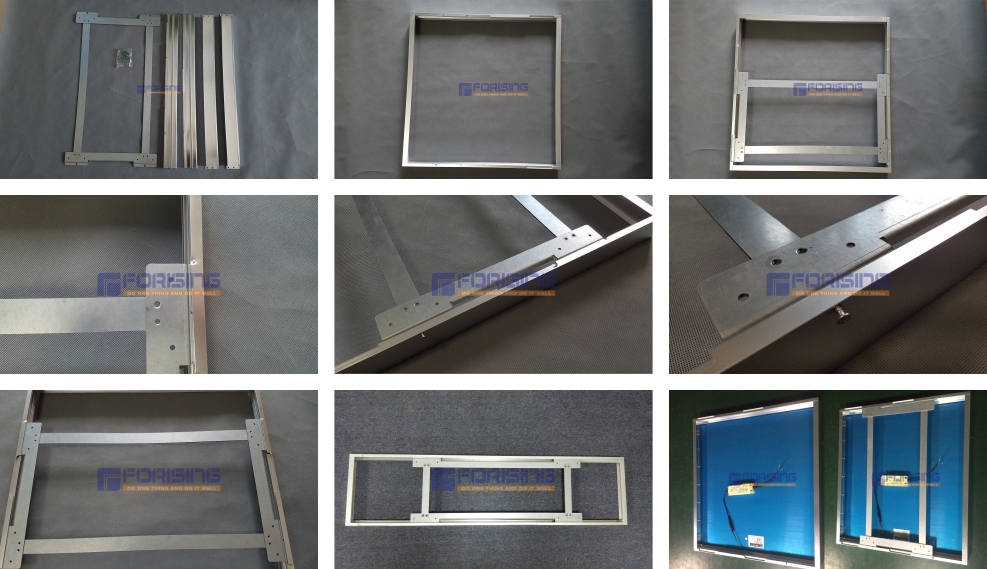 Package info
LED panel size

pieces/ctn

carton size
(cm)

G.W(KGS)

20 GP container
can load (qty)

40 GP container
can load (qty)

40 HQ container
can load (qty)

300x300mm

4

39x39x28

12

3250pcs

6750pcs

8500pcs

600x600mm

4

69x69x25

18

1083pcs

2250pcs

2833pcs

620x620mm

4

72x72x25

20

1000pcs

2076pcs

2600pcs

1200x300mm

4

128x39x28

22

928pcs

1928pcs

2428pcs

1200x600mm

2

128x69x14

17

416pcs

864pcs

1088pcs
Package photo

Customized paper box available